Description
We are collecting different Thanksgiving foods to put into baskets and hand out to families in the community. Items needed include:
• Stuffing Mix
• Can/Jar Gravy
• Instant Potatoes
• Green Beans
• Cranberry Sauce
• Paper Turkey ($20 donation
online
or in an envelope dropped in the Connection Center)
• Canned Sweet Potatoes
• Macaroni & Cheese
• Boxed Pie Crust Mix
• Pumpkin Pie Filling
All donations can be dropped off in the Connection Center or the church office from November 1st-21st.
On November 23rd, join us for a Thanksgiving Celebration Meal from 5:00-6:30pm in the Connection Center ($5/person or $20/family). At 7:00pm we will prepare, pray, and deliver the boxes to the families.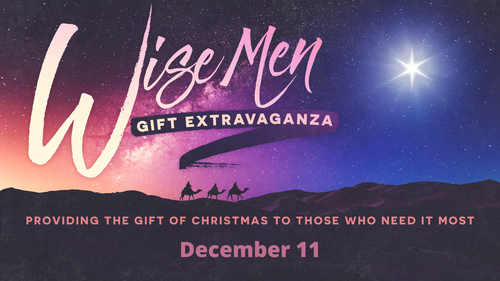 December 11, 2021
9am-12pm
Description
As we celebrate the birth of our Savior, we at
fellowship
have an opportunity to live on mission by reviving the spirit of giving to our community in need right here in Thonotosassa. We aim to provide families the opportunity to select three gifts for each minor child to symbolize the three gifts the Wise Men presented to our Lord, Jesus Christ.
The gifts will be divided into three categories - Gold, Frankincense and Myrrh. As we seek to fill each category, here is a suggested list of items you and your family could purchase:
Gold
Cologne/ Perfume
Skateboard/ Bike Helmets
Nerf Gun
Art Set
Sports Balls
Frankincense
Disney Superheroes
Tie-Dye Kit
Sidewalk Chalk
Sleeping Bag
Myrrh
Super Hero Mask
Fluffy Slippers
Rubber band Necklace Kit
Play-doh set
Fun Books
Click here to see our Amazon wish list!
We will be collecting gifts, along with Christmas wrapping paper and bows, in the Connection Center from November 1st- December 8th.
Volunteer opportunities Available!
Sign up for volunteer opportunities online beginning Tuesday, November 30th.